Flax has a slightly nutty flavor of and a healthy dose of omega-3 fatty acids as well as fiber. It is best to grind flaxseeds before eating them as the nutrients in ground seeds are more easily absorbed.
Use a coffee grinder to grind the flax just before eating. Ground flax should be stored in the refrigerator and used within a few days as the oils in flax become rancid quickly.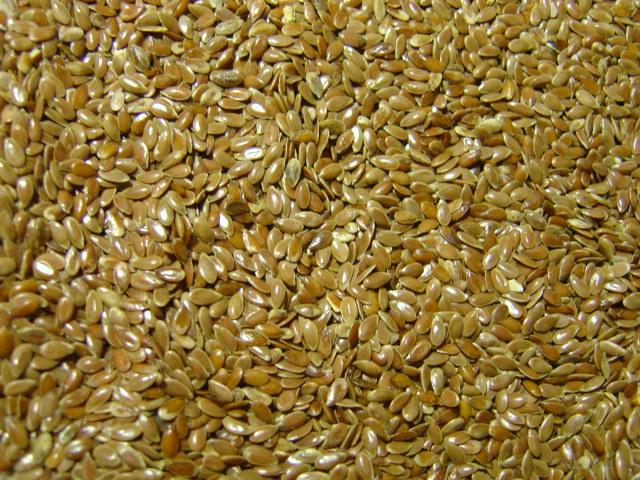 Uses:
Flax has a nutty flavor. You can add it to smoothies or cereals, or sprinkle some on your salads for a boost of extra Omega 3's. Flax works well in raw bread recipes like the Raw Buckwheat & Flax Bread.
Dr. Sal's Thoughts:
No Raw kitchen is complete without the Holy Trinity of Nutrition: Chia, Flax and Hemp.  Use all three and use them daily.
You can buy flaxseeds at shopOrganic